Tuesday, December 1, 2020
Biomimetic Iceberg is the new solution from the AVINENT Implant System division, increasing and expanding their solutions for the implantology sector. It is a totally new solution, using a polished neck in order to simplify post-surgery treatments and improve soft tissue care.
AVINENT heeded dental professionals' requests and has introduced this system to provide a solution for every surgical situation. The dental implant is complemented with a new range of abutments that form a continuous surface with the implant neck, enabling more soft tissue to form, allowing for improved conservation.
The new ICEBERG's characteristics include its mechanical transmucosal neck,which is gold to ensure it matches the titanium under the soft tissues. This neck is characterised for having a 1.8 mm tall cylindrical section to ensure true continuity between the implant and the abutment. The coloured, untreated neck favours fibroblast adhesion. These will act as a protective barrier, ensuring long-term tissue stability. Furthermore, the neck's geometric shape without angles or edges enables tissue to grow on the titanium, meaning the profile is based on the prosthesis.I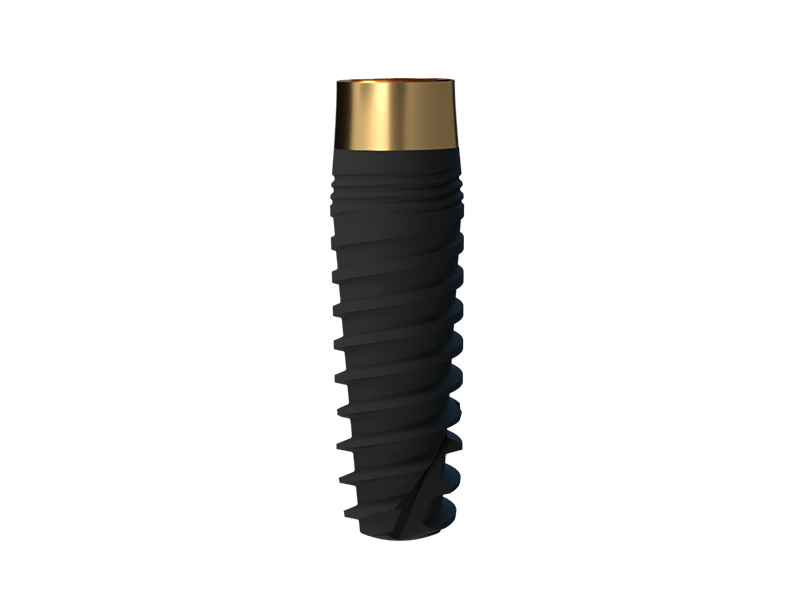 The totally new connection is another relevant feature of the new system. The Iceberg implant has a CC.I. conical connection. It comprises a 12º cone with internal anti-rotation that provides excellent prosthetic stability and the best possible resistance to masticatory forces.
Lastly, AVINENT has designed a special abutment range. Iceberg has a range of basic, conventional solutions that can be used from the bone healing period using temporary elements, or rather straight after fitting the implants, as long as the required clinical conditions are fulfilled for immediate fitting. I
The advanced conventional prosthetic range comprises an extensive range of straight and angled transepithelial abutments with different transmucosal heights so dental professionals can achieve excellence as easily as possible. They enable greater predictability when correcting implant depth and divergence corrections with multiple screwed prostheses. The digital range, also coloured, comes with the innovation of including a unique system of analogues for digital and plaster models, available in the 3Shape and Exocad libraries, and colour labelled by implant platform.P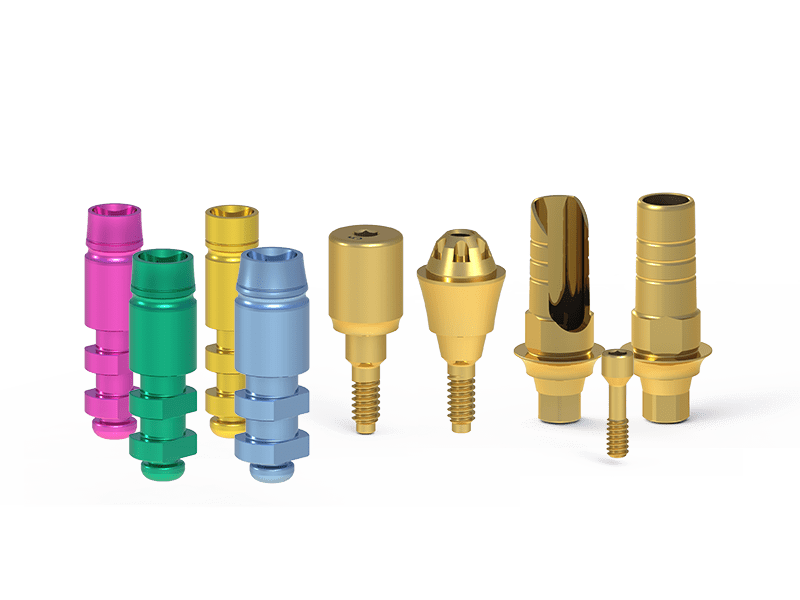 With this new addition, AVINENT continues towards their aim of becoming the main technological partner in the oral sector, offering innovative patient-focused solutions and remaining in constant contact with their customers, the basis for creating treatments that adapt to their needs with scientific rigour and endorsement as the main pillars. AVINENT Implant System expands their dental implantology system with the Biomimetic Iceberg system, which integrates perfectly with the AVINENT CAD CAM division's personalised prosthetic solutions.