In this webinar Dr. Eloy García (Maxillofacial Surgeon at the Hospital Clínic de Barcelona and at the Clinica Faces) will together with Xavier Camí (Director of Innovation and Business Development at AVINENT) explain the advantages of using a connected, efficient 3D system and agile for cranio-maxillofacial reconstructive surgeries. We will see real cases and surgical techniques using 3D guides and virtual planning. The aim of this session is to show those interested in these systems, the possibilities of using these methods and the importance of good communication between the professional and the developer. In this session we will see practical cases that Dr. García will present to us to demonstrate the use of these systems in daily practice.
Reserve your place now! [Webinar in Spanish]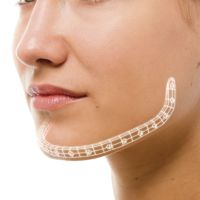 Speaker
Dr. García Díez is a prestigious specialist in Oral and Maxillofacial Surgery. He has more than twenty years of experience in the profession and extensive training in different fields of the specialty. Specifically, he is an expert in oral and maxillofacial surgery, orthognathic surgery, implants and dental aesthetics, among others.
He currently works as a specialist in Oral and Maxillofacial Surgery at the Faces Surgical Clinic and the Hospital Clínic de Barcelona. He has a degree in Medicine and Surgery from the Autonomous University of Madrid (1984 – 1990), a specialist in Oral and Maxillofacial Surgery at the La Paz University Hospital in Madrid and a specialist in Reconstructive Microsurgery. He is the author and co-author of numerous articles and publications of the specialty that have been published in prestigious magazines, he has participated as a speaker in courses and conferences at national and international level, he is co-author of "Review of secondary alveolar cleft repair" (2013) and co-author of "Rhytidectomy approach for mandibular reconstruction with microvascular free flaps after resection of mandibular benign tumors" (2013). He is a member of the Spanish Society for Oral and Maxillofacial Surgery (SECOM) and the European Board of Oro-Maxillo-Facial Surgery (FEBOMS).