Saturday, April 1, 2023
Last Tuesday night, April 14, part of Avinent's management team attended the Gala organized by CataloniaBio & HealthTech, which represents biomedical and health companies in the sector in Catalonia.
The event was held at CaixaForum Barcelona, with more than 340 attendees, including international, state and Catalan public administration authorities and members of the association, among entrepreneurs, executives and investors in the sector.

As explained in the news published by the organizers of Catalonia Bio & HealthTech themselves.
This year, the jury of the BioExit awards wanted to award the prize to two companies for their progress in the maturity of the sector in innovation and business structure.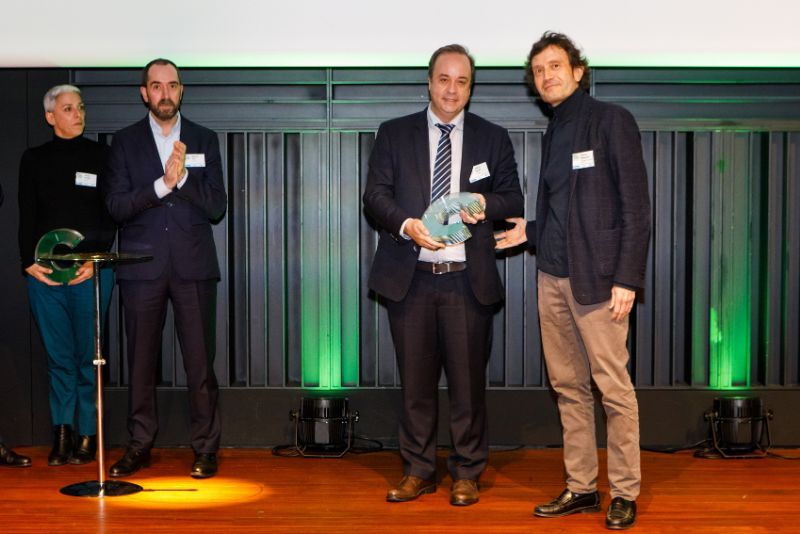 Avinent Group, one of the companies recognized with the BioExit 2023 award
Albert Giralt, CEO of Avinent Group, collected the Bioèxit 2023 award, thanking the people of his team for their attitude and dedication, and the companies of the organization for thinking of Avinent for this recognition.
Avinent Group has been recognized with the award for the commitment made in 2022 with its new corporate headquarters, Avinent Hub, a space that fosters inspiration, creativity and research, allowing the development of new projects and the most advanced solutions in the health sector.

In addition, the company also launched two new business lines last year. Avinent Orthdontics and Insoles, the first as a partner of dental clinics offering invisible orthodontic solutions, and the second offering innovative and precise solutions in the podiatric sector.
The other company that received the BioExit 2023 Award was SpliceBio, mainly to raise a €50M Series A, which will allow them to continue their gene therapy programs for the treatment of minor diseases.