Monday, November 13, 2023
SECIB has consolidated its position as one of the main scientific societies of Spanish Dentistry, holding its 20th Congress in Cordoba last September.
This year's Congress was attended by leading national and international experts who shared their experience and knowledge in the field of Oral Surgery.
With the aim of creating knowledge and responding to different needs of the oral implantology sector, the results of some of the research carried out within the UB-Avinent Chair, such as those directed by Dr. Octavi Camps, were presented at the congress.
One of the communications presented was about the development and implementation of surgical guides to perform guided fenestrations to extract included canines located in the palatal region.
​
"The implementation of this technique is not only an effective and safe process but it will also reduce the operative time and future intraoperative complications that may arise, providing greater comfort for patients."

As Judith Soler commented during the presentation of the case.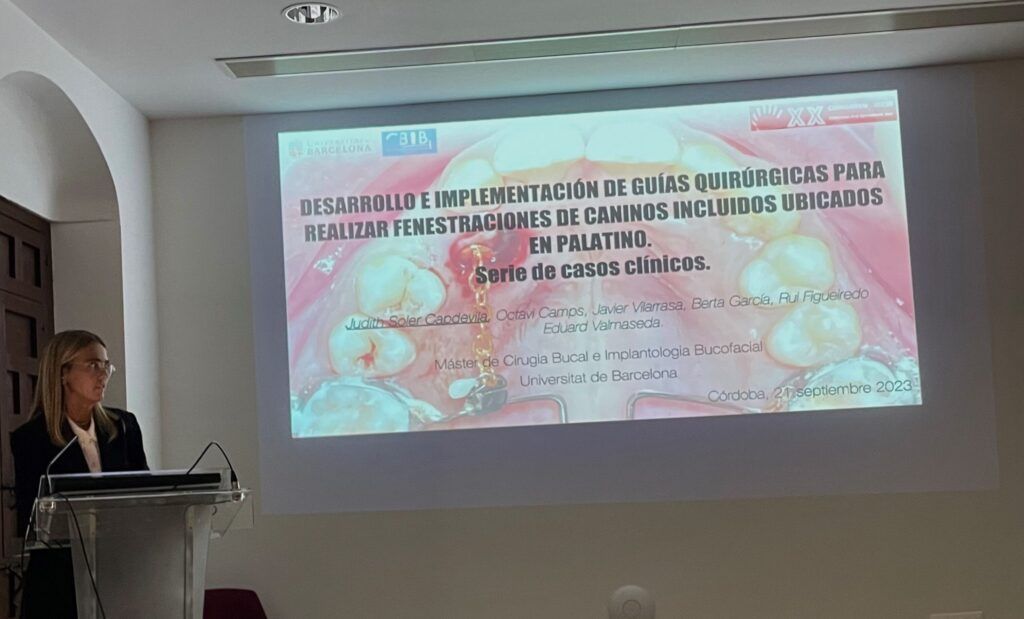 Another of the oral communications was entitled Influence of the implantoprosthetic connection on clinical and radiological behavior: Randomized clinical trial, presented by another of the students of the Master's Degree in Oral Surgery and Oral and Facial Implantology.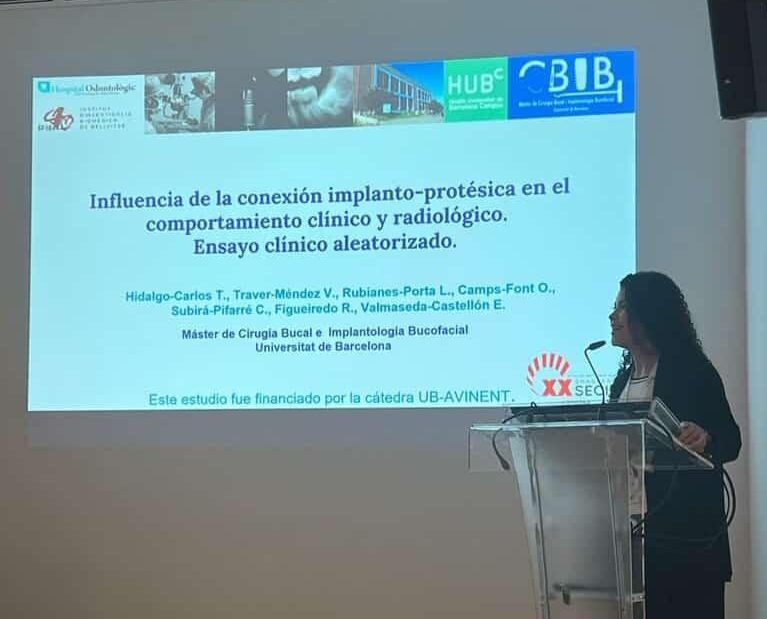 Finally, a final paper was presented on Risk factors associated with peri-implantitis in non-compliant patients, which was a retrospective cohort study on a large sample of patients treated at the Hospital Odontológico de la UB.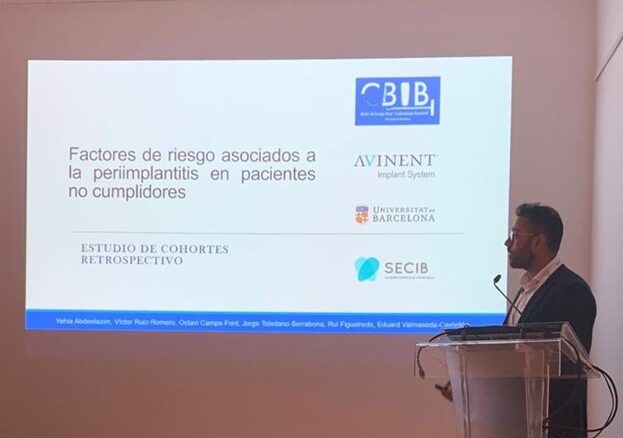 Avinent, the University of Barcelona and all the professionals involved were proud to be able to present the work carried out thanks to this collaboration and the clinical success of these cases. In addition, the SECIB Congress was an opportunity to bring together all these clinical advances and positively impact future treatments for patients.