Tuesday, August 4, 2020
We are pleased to announce that AVINENT is one of the first companies at European level to have received in 2020 the certificate according to the new European Medical Device Regulation (MDR). Certified products include custom class III and reusable class I from AVINENT.
This certificate has been issued through the notified body TÜV Rheinland and certifies that custom-made Class III and reusable Class I products strictly comply with the new general safety and operating requirements of the new regulation. AVINENT prepares to continue expanding this certificate in all its products progressively, taking into account the corresponding transition period.
Regulation (EU) 2017/745 will replace the current Medical Device Directive (MDD) and the Active Implantable Medical Device Directive (AIMD). This new regulation brings a number of important improvements to the conformity assessment for medical devices. Among them, it improves the quality, safety and reliability of medical devices traded in the European market; makes information related to medical devices more transparent for consumers and professionals; and improves the market surveillance model for medical devices in use – states Vagner Rodrigo Lima, local manager of TÜV Rheinland for Medical Devices in Spain.
According to Anna Cortina, director of QA&RA and Research, "receiving this certificate represents a very important step in AVINENT's progression since it positions it as one of the first companies in the dental sector to obtain it and helps to keep up the good work carried out during his entire career. Thanks to this, we can and will continue to support our dentists and patients with the highest rigor and quality guarantee defined by the EU, with what this means for the tranquility and safety of the patient ".
About Medical Device Regulation (MDR)
Approved by the European Union in 2017, the new Regulation on Medical Devices was to apply on May 26, 2020 but was postponed to May 26, 2021, it will replace the current Medical Device Directive (MDD) and the Active Implantable Medical Devices Directive (AIMDD).
This new regulation is characterized by being much stricter than the previous Directive with the main objective of guaranteeing patient safety.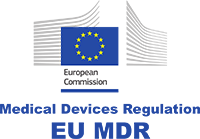 About TÜV Rheinland
TÜV Rheinland is a leading company in technical, security, quality and certification services worldwide with five business lines (Industrial Services, Mobility-Automotive, Training, Systems certification and Product certification – including Health products).
TÜV Rheinland represents safety and quality in practically all walks of life. Founded in Cologne, Germany, almost 150 years ago, the company is one of the leading providers of testing services internationally, with more than 20,000 employees worldwide. TÜV Rheinland experts test technical systems and products, support innovations in technology and business, train people in many professions and certify management systems according to international standards.
Since 2006, TÜV Rheinland has been a member of the United Nations Global Compact to promote sustainability and fight corruption.
About AVINENT
AVINENT Corporation is a business group of more than 300 workers dedicated to the development and manufacture of comprehensive solutions for the oral sector. A spirit of continuous innovation based on its founding principles remains in its company culture. A human team that evolves with the company and faces exciting challenges to achieve increasingly responsible patient-focused solutions.
With scientific research and technological innovation as pillars, AVINENT offers products and services for dental implantology, personalized prosthetics and comprehensive solutions for oral and maxillofacial surgery.