Tuesday, February 4, 2020
AVINENT has collaborated with numerous research groups within the sector to expand the number of scientific articles recently published in indexed journals. Most of them have seen the light in 2019 and discuss wide-ranging themes such as the accuracy of different intraoral scanners, the advantages of customised chin surgeries thanks to 3D guides and plates, the benefits of combining blood plasma derived compounds with Biomimetic Advanced Surfaces (BAS) (Patent: XXXXXX) or ensuring that angle correction in machined prostheses does not reduce their mechanical resistance.
Below we highlight some of these studies: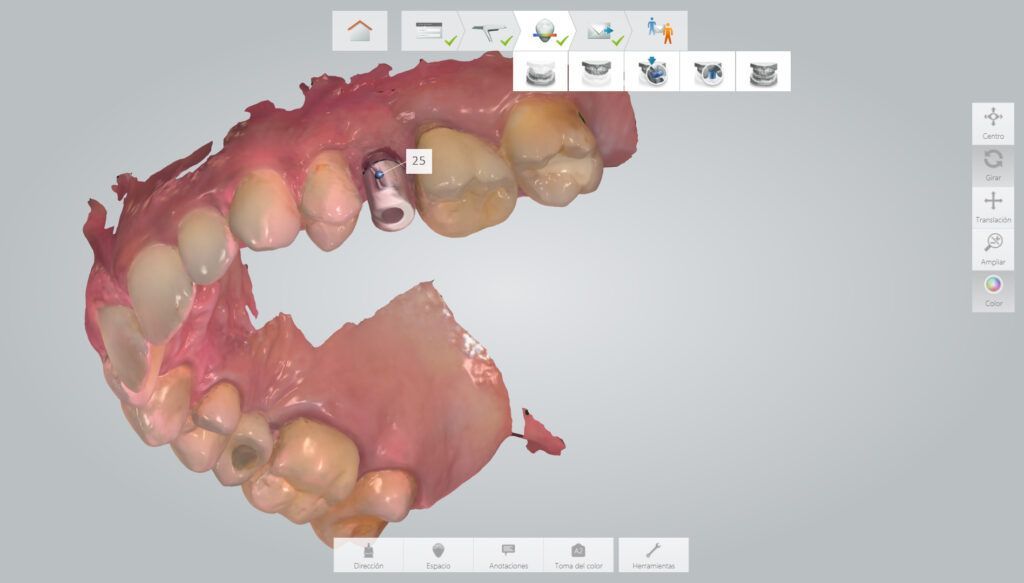 Medina-Sotomayor P, Pascual-Moscardó A, Camps I. Relationship between resolution and accuracy of four intraoral scanners in complete-arch impressions. J Clin Exp Dent. 2018 Apr 1;10(4):e361-e366.
Medina-Sotomayor P, Pascual-Moscardó A, Camps I. Accuracy of four digital scanners according to scanning strategy in complete-arch impressions. PLoS One. 2018 Dec 20;13(12):e0209883.
Medina-Sotomayor P, Pascual-Moscardo A, Camps A I. Accuracy of 4 digital scanning systems on prepared teeth digitally isolated from a complete dental arch. J Prosthet Dent. 2019 May;121(5):811-820.
Arcas A, Vendrell G, Cuesta F, Bermejo L. Mentoplasty with Customized Guides and Plates Using 3D Technology: a More Precise and Safer Technique. Plast Reconstr Surg Glob Open. 2019 Aug 5;7(8):e2349.
Irastorza I, Luzuriaga J, Martinez-Conde R, Ibarretxe G, Unda F. Adhesion, integration and osteogenesis of human dental pulp stem cells on biomimetic implant surfaces combined with plasma derived products. Eur Cell Mater. 2019 Nov 4;38:201-214.
Sallent A, Ramírez M, Catalá J, Rodríguez-Baeza A, Bagó J, de Albert M, Vélez R. Precision and safety of Multilevel Cervical Transpedicular Screw Fixation with 3D Patient-Specific Guides; A Cadaveric Study. Sci Rep. 2019 Oct 30;9(1):15686.
Rocha Ferreira J, Song N, Machado M, Machado L, Correia A, Reis A. Fatigue and microgap behaviour of a three-unit implant fixed dental prosthesis combining conventional and dynamic abutments. J Med Eng Technol. 2018 Jul;42(5):397-405.
Diaz-Gomez L, Concheiro A, Alvarez-Lorenzo C. Functionalization of titanium implants with phase-transited lysozyme for gentle immobilization of antimicrobial lysozyme. Applied Surface Science. Volume 452, 15 September 2018, Pages 32-42
The aforementioned studies have provided very positive results that complement the current literature of the medical and dental sector. Some of the conclusions of these studies are that a combination of a moderately rough surface (BAS) and autologous plasma compounds obtained from a fibrine clot with different types of formulations such as PRGF (Plasma Rich in Growth Factors) or PRF (Platelet Rich Fibrine), increases osteoblast cell differentiation, generates a calcified bone matrix and optimises the osseointegration of titanium implants.
At the same time, another study presented in the CMF division, introduces significant improvements in chin surgeries. The use of planning software and 3D printing of surgical guides for chin surgery facilitates and improves surgical techniques, providing excellent aesthetic results and minimising complications.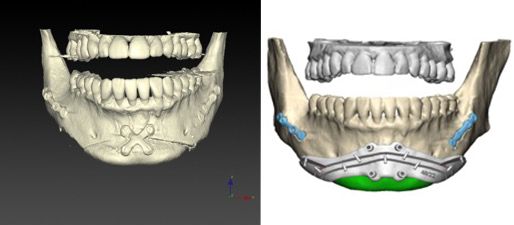 "The studies we highlight are the product of our ongoing collaboration with research centres, universities, and hospitals to endorse our products and give them visibility in the scientific journals."

Anna Cortina
QA+RA Director
These are just a few of the conclusions extracted from the studies, and slowly but surely we will be publishing more relevant outcomes of our close and permanent collaboration with the scientific nucleus of the country. All of the above studies can be consulted on the pages of the magazines or on the AVINENT web page under the Scientific Research heading.
These studies have been conducted with a view to obtaining the scientific endorsement of the corporation's three divisions: AVINENT Implant System, AVINENT CAD CAM and AVINENT Digital Health (CMF). We are firmly committed to supporting the development of a complete offer that will cover all needs for oral and cranio-maxillofacial rehabilitations. These results are also a step forward in achieving AVINENT's mission to serve as an activator of scientific and technological change in the medical and dental sector.